Safe Keeping and Vault services
Vault Storage
Professional Vault Storage
Are you interested in owning physical gold and silver, but would rather not keep it at home? Treasure Trust Vaults and security has relationships with the world's finest professional storage services. These secure vault facilities are strategically located around the world and have excellent reputations.
100% Physically Allocated
With our storage partners, your metal will be kept on a 100% physically "allocated" basis. This means that your coins and bullion are physically present in the vault, held separately in your name, and not just represented by a certificate.
You can pick up your metals in person, or have them shipped to any domestic or international address (shipping & handling charges apply).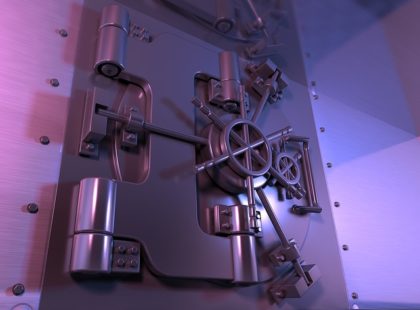 Our comprehensive services for clients include safety deposit box storage for your valuables in either our treasury grade vaults. In addition, we provide an end-to-end service for purchasing bullion, insurance and buy-back of bullion.
We also cater to offshore clients providing bullion purchasing services and storage options.
Our Safety Deposit Box Service
For United States of America based clients wanting to store jewellery, collectables, documents, back up devices, bullion or other items, it is a simple process to set up a safety deposit box with us. We have a variety of box sizes available in both our state-of-the-art Massachusetts and Connecticut safety deposit box vaults, and can provide insurance for the contents of your safety deposit box.
For clients wanting to store bullion exclusively, FAB Gold Storage Company Limited offers both safety deposit boxes in Connecticut and a Massachusetts based bullion depository for larger holdings. Both storage facilities provide fully allocated and segregated storage.